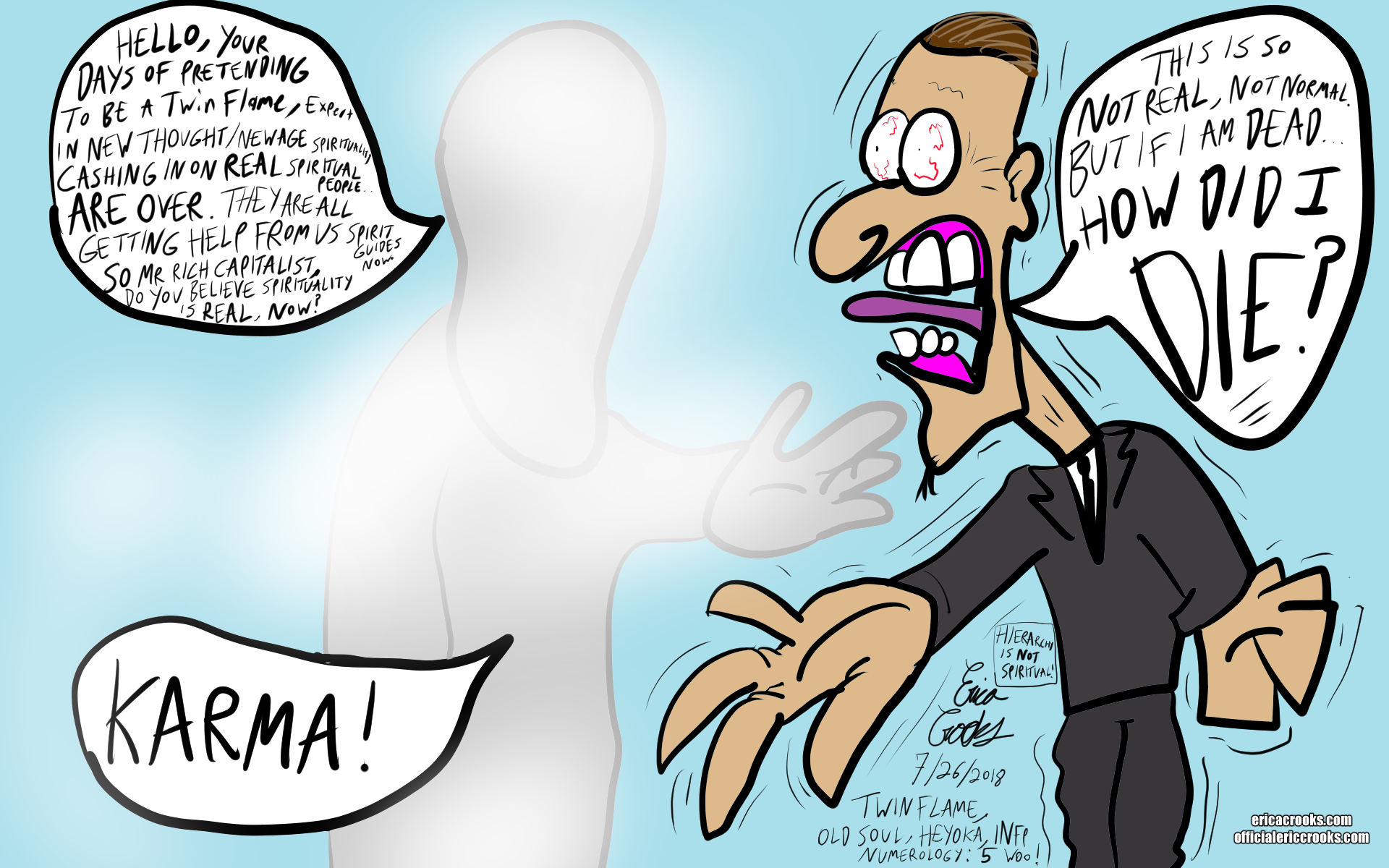 Now I don't know if there are any animators / animation fans out there that are also into New Thought / New Age spirituality at all. But I am and I'm a Twin Flame as well as other things ( New Age Spirituality ) and one of those things that really irritate me is those capitalists that lie to REAL and TRUE spiritual people. 
I do satirical comics too so you can check them out at ( as well as my other stuff on the following )
FACEBOOK :  http://facebook.com/officialericcrooks

TWITTER: http://twitter.com/crooks_erica
YOUTUBE : http://youtube.com/user/officialericcrooks

INSTAGRAM: http://Instagram.com/officialericcrooks/

DAILYMOTION: http://www.dailymotion.com/user/officialericcrooks/1

VIMEO: https://vimeo.com/officialericcrooks

TUMBLR: http://www.tumblr.com/follow/officialericcrooks

NEWGROUNDS: http://officialericcrooks.newgrounds.com
GOOGLE PLUS : https://plus.google.com/+Officialericcrooks
https://plus.google.com/u/1/107071511190239259796
Also check out the official Erica Crooks websites
ericacrooks.com / officialericcrooks.com
Sometimes I feel there's a lot of capitalist New Age gurus out there that don't even believe in new thought and new age spirituality and that
TRUE and REAL spiritual people and empaths should trust their Spirit Guides / Angels above all else.
_ Erica 11:11