New Twitter Account announcement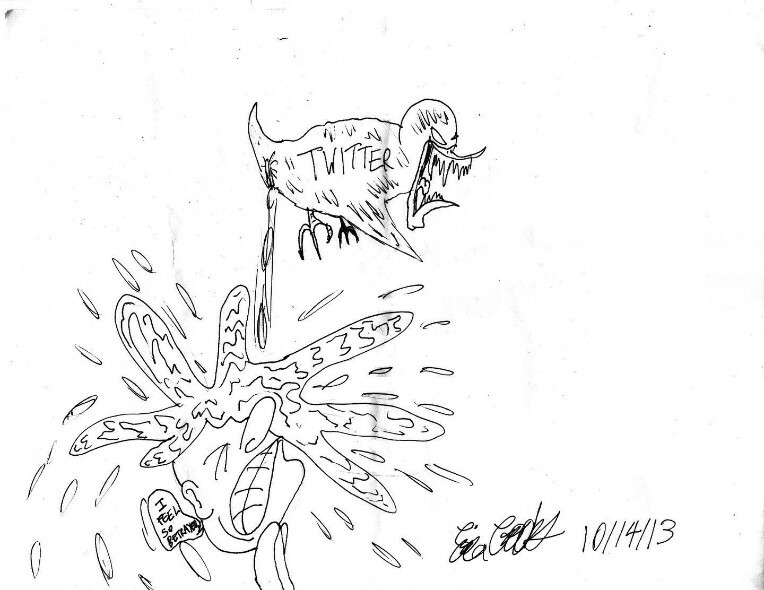 My Twitter account ( @ crooks_erica ) is locked but still visible ( until Twitter shuts it down , if they do. ).
According to Twitter " Your account appears to have exhibited automated behavior that violates the Twitter Rules " whatever that's suppose to mean lol . 
Twitter is probably one of the easiest social media platforms to get in trouble with for absolutely nothing. 
I've read recently that the Twitter Algorithm is messing things up, what else is new. It's like if someone like's something or posts to fast, LOCKED ! I'm not sure if it's due to some sort of modern day Red Scare or they just don't like me satirizing them but as I've mentioned back in December during YouTube Walkout, it's Internet Capitalists that ruin the internet. They are nothing without their users. Don't allow them to turn the internet into one big Netflex / Amazon because that's not what the whole entire internet is all about !
Anyway, Twitter had locked my account since July 5th. This is OFFICIAL backup # 1. It's to be expected with internet capitalism. If they delete the other account, this will take it's place. If the old one returns, this will be used as backup.
Check out,
And as usual, the official websites are ericacrooks.weebly.com and officialericcrooks.weebly.com and the links to social media are on https://linktr.ee/officialericcrooks . 
#ericacrooks #officialericcrooks 
My Twitter username is crooks_erica. I'm not quite sure what's going to happen or why, but one thing is for sure, when you live in an age of internet capitalism , these kinds of inconveniences are to be expected. As I stated before, if something were to happen to any of the accounts, make sure to tune into ( & subscribe ) to as many as you can instead of just one if you can so you will know what's happening. I'll keep you all updated.
. _ Erica
P.S. Twitter is doing this to it's users for money.
https://growfollowing.com/twitter-account-locked-unusual-activity/