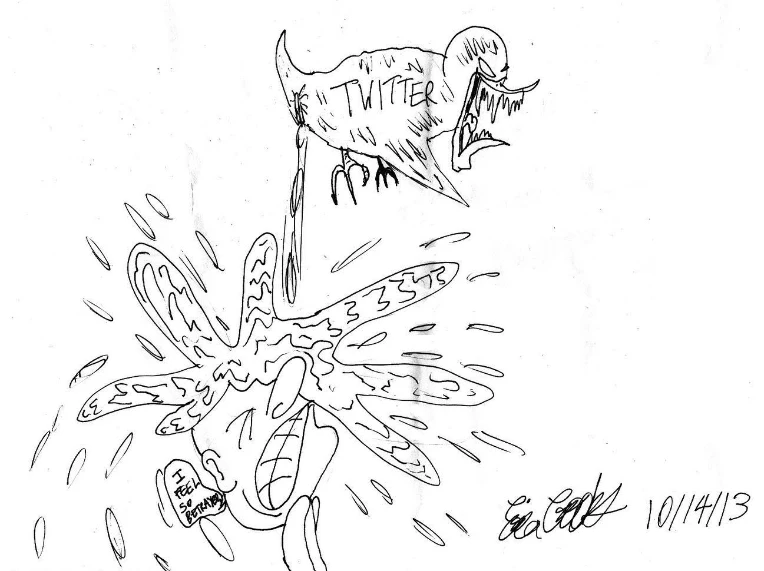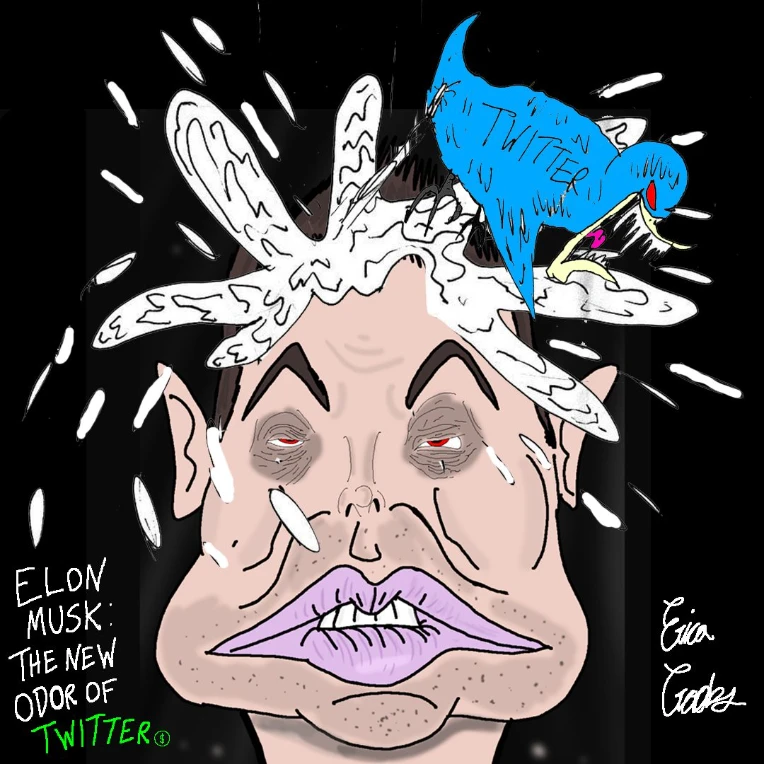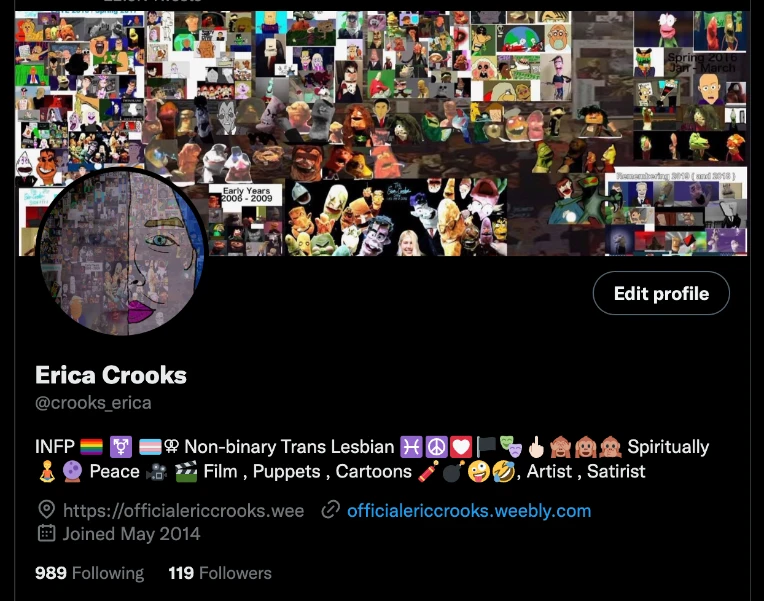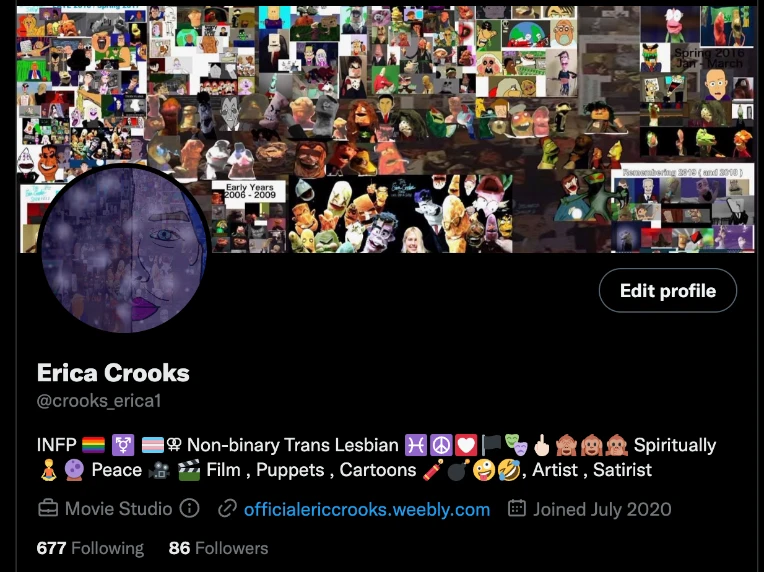 I joined Twitter in May 2014.
https://twitter.com/crooks_erica 
Twitter was causing problems so I turned that into my backup. 
For almost 3 years, I made this account in July 2020. https://twitter.com/crooks_erica1
Elon Musk is just one of many examples why anyone shouldn't trust someone who is politically right wing. Right wing politics should end just as much as authoritarian hierarchical power over others. Because all we truly want is liberty & equality for all despite biological & cultural differences.
Ableist hate crime & hate crime STILL happens and social media internet capitalism with their attempts as social liberal reform DOES NOT WORK !
The right / far-right / toxic masculine cyberbullies / etc STILL remain & cause hate crime hurting marginalized people ! NOTHING IS PROPERLY DONE TO END HATE CRIME ! Social Media / internet capitalism SILENCES INNOCENT VOICES ! They make assumptions that most people are antisocial and have the maturity of little children ! Same with people in power !
It's clear and obvious that Elon Musk has turned " Big Tech " into what's starting to look like " Far-Right Alt-Tech " TRASH !
A statement was made that Twitter was going to shut down accounts that link other social media.
Do you know a reason content creators use social media in the first place ?
BECAUSE THINGS ARE GETTING MORE EXPENSIVE ! CONTENT CREATORS STRUGGLE TO GET SUBSCRIBERS / FOLLOWERS !
I was right. Internet capitalists just want to turn the internet into interactive television and online shopping and it's looking like that more now than ever before !
If you care about what you love, you stand up for it ALWAYS & FOREVER !
_ Erica
P.S. As usual, if anything ever happens or even in general, the links to what I do as a content creator are right here. ( aka what Twitter wants to ban which is obvious .... CONTENT CREATORS ! )
LINKTREE : https://linktr.ee/officialericcrooks
Personal Website : http://ericacrooks.weebly.com
Main Website : http://officialericcrooks.weebly.com
#savetheinternet #netneutrality #actuallyautistic #translivesmatter #infp #infps #elonmusksucks #twitterisoverparty #officialericcrooks #ericacrooks #humanrights #civilrights #contentcreator #contentcreatorsunite #endhatecrime